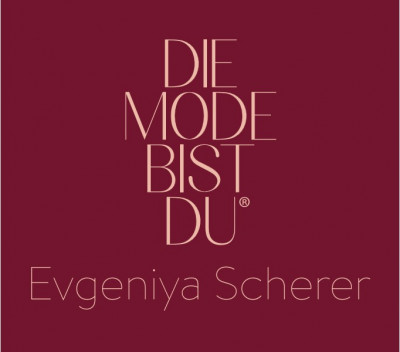 UNIQUE. SUSTAINABLE. TIMELESS.

The label DIE MODE BIST DU - Evgeniya Scherer was founded in 2020 by the artist and designer Evgeniya Scherer, who has her studio in Lahr but is originally from Bulgaria. Evgeniya Scherer creates unique and sustainable clothing that tells stories. With the statement of her label "Fashion is you", she pleads for a resource-saving use of textiles and reflects the responsibility we bear for nature back to her customers.
The unique pieces of the first four collections were designed and cut from old clothes or deadstock fabrics from exclusive "Maisons de Couture" that are no longer available. It is not only the recycling of existing resources that is important to the designer. Too much waste is still a big problem in the textile industry. That is why Evgeniya Scherer also avoids waste through the choice of cuts.